Recently, dozens of excavating machines were hot and dry in the construction site of the river silt removal and treatment site of Chaohe River in Zhanhua District of Binzhou City. This is one of the major water conservancy projects to build a beautiful home in Zhanhua District this year. It is known that the Tuhaihe River will continue to be harnessed in Zhanhua District after the completion of the silt removal and regulation project of the Chaohe River.
In the course of river widening and harnessing, because ordinary excavators can not work in muddy and water conditions, the difficulty of construction is increased, and special Amphibious Excavator equipment is needed to enter the River Center for construction.
Binzhou High-tech Zone Jinyi Equipment Co., Ltd. is a professional manufacturer of amphibious excavators. Over the years, amphibious excavators, amphibious drilling platforms and river dredgers have been developed and manufactured and exported to more than a dozen countries and regions, such as Russia, Brazil and Ecuador. The amphibious floating boxes manufactured have become the leading enterprises in China's engineering machinery industry. Xugong Group is the only supporting supplier of Excavator professional products such as Doosan, Fukuda Revo and so on. Jinyi Equipment Co., Ltd. has worked overtime to make amphibious excavator floating boxes to meet the needs of water conservancy construction in our hometown under the condition of tight orders and long construction period. Now it has delivered two sets of equipment to the construction side of Binzhou Port and Chaohe Harnessing Project successively, which actively supports the construction of key projects in our hometown.
Xugong Quality Inspection Personnel Acceptance at Factory,Following chart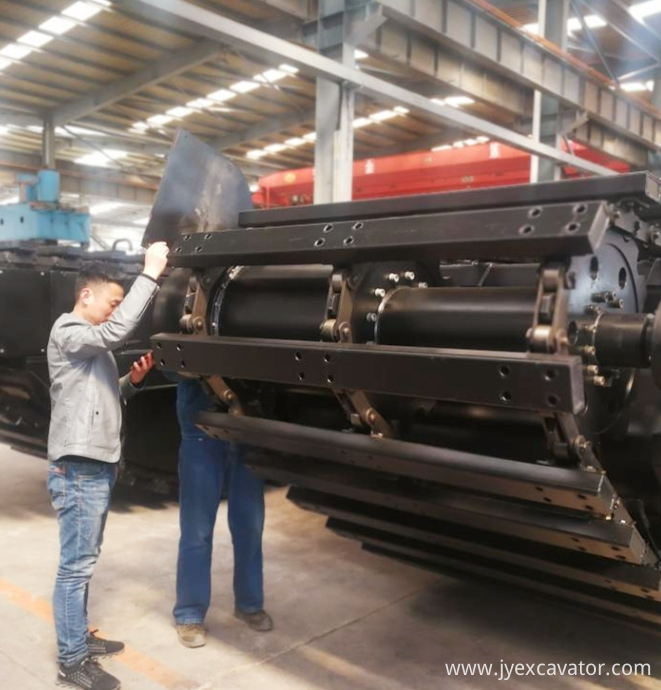 The product is shown in the following figure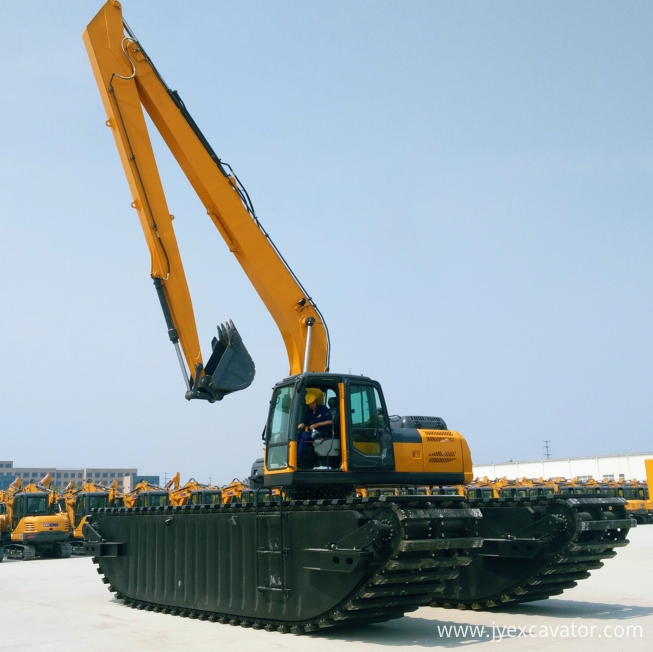 Binzhou Jinyi Equipment Co.,Ltd
Business Type:Manufacturer , Distributor/Wholesaler , Trade Company
Product Range:Excavators
Products/Service:Excavator , Crawler Excavator , Hydraulic Excavator , Swamp Excavator , Amphibious Excavator , Wheel Excavator
Certificate:ISO14001 , ISO9001 , OHSAS18001 , CE
Company Address:NO.301Guangqing road,Binzhou New &High Tech Zone,Shangdong, Binzhou, Shandong, China
Previous:
Agent network